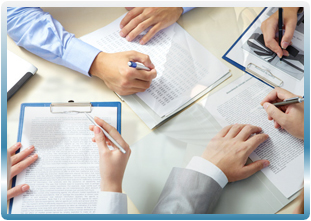 Our company has been founded in order to render R&D, engineering and manufacturing services necessary for the production of specific and ergonomic manufacturing equipments, facilities and various special industrial machines for Marmara Teknik' customers.

Most of the works of our company is intended for conception and manufacturing of various special manufacturing tools as well as special manufacturing equipments, conception and manufacturing of special manufacturing devices; conception and manufacturing of fixtures, etude conception and turnkey manufacturing of production lines, manufacturing of spare parts for automotive industry.

With our quality engineering knowledge and labor productivity, we render services in the fields of manufacturing of all kinds of machines as well as maintenance and reparation of equipments; we are also a company involved in mechanic area concerning engineering solutions as well as project conception, consultancy, contracting services, the mounting, implementation and adaptation of existing systems and applying ISO 9001 quality standards in all kinds of technical services.
We aim at bringing our company to "a center of technology and competition" in the scope of our activity area as soon as possible all across the country.

The company Marmara Teknik Makine Sanayi Tic. Ltd. Ūti. renders you perfect services in special machine manufacturing, spare part manufacturing, engineering, conception and construction services through its trained and expert staff.

Marmara Teknik is waiting for your invitation to render you perfect services.